I attended a 5-Days organic farming workshop by Akash Chaurasia at the Sri Paripoorna Sanathana Ayurveda Medical College between 15th-19th Dec'22. It was a complete hands-on workshop on the fields with lots of insights. Some of the important things I learned and observed are:-
Agriculture is the mother all industries. Many works because of this.
Soil and water quality is decreasing day by day.
In the last 50-60 years, we have given more importance to man-made fertilizers, pesticides to more production but completely forgot how nature takes care of itself.
Most of the farmers have very small land holdings and they need some ways of regular income. Earning just twice a year is not sufficient and can be times risky times.
There are a lot of people who are coming back to farming. In our group there were many folks who left the corporate world and now full time into farming.
We need to enable farmers to from produce to product to get the most benefit of the value chain.
We need think Farming as another profession and bring more professionalism.
Indian (Desi) Cows plays are indispensable part of the entire farming process. We should understand their importance and work towards educating others.
There is an urgent need to revert back to natural and organic way of farming.
There were many more learnings but for some other time. For now let me share some details about day to day activities.
On Day – 1, after the inaugural ceremony Akash gave us the presentation on organic farming and then went to the field for the soil treatment.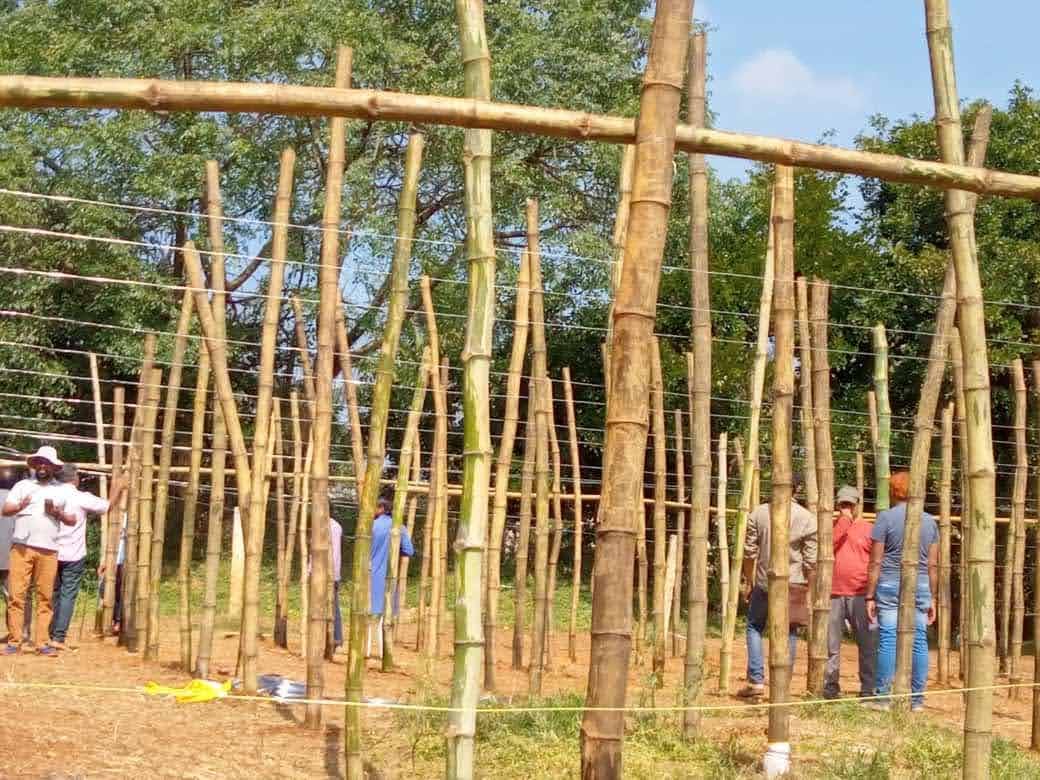 On Day – 3, we learnt and did the the wiring setup on top of bamboo; which would help us holding the structure and help creepers grow. After our workshop we were joined by Kamal Taori and Irmel Marla Ji, who shared their pain on why India is recognising its potential. Kamal ji also shared the importance of marketing and value addition, in the organic farming sector. If a farmer can not get at-least 1.5x of the input price, then he/she would leave the farming and everyone nodded to it. Both of them have also written a book – Marketing the unmarketed and done some amazing work in the field.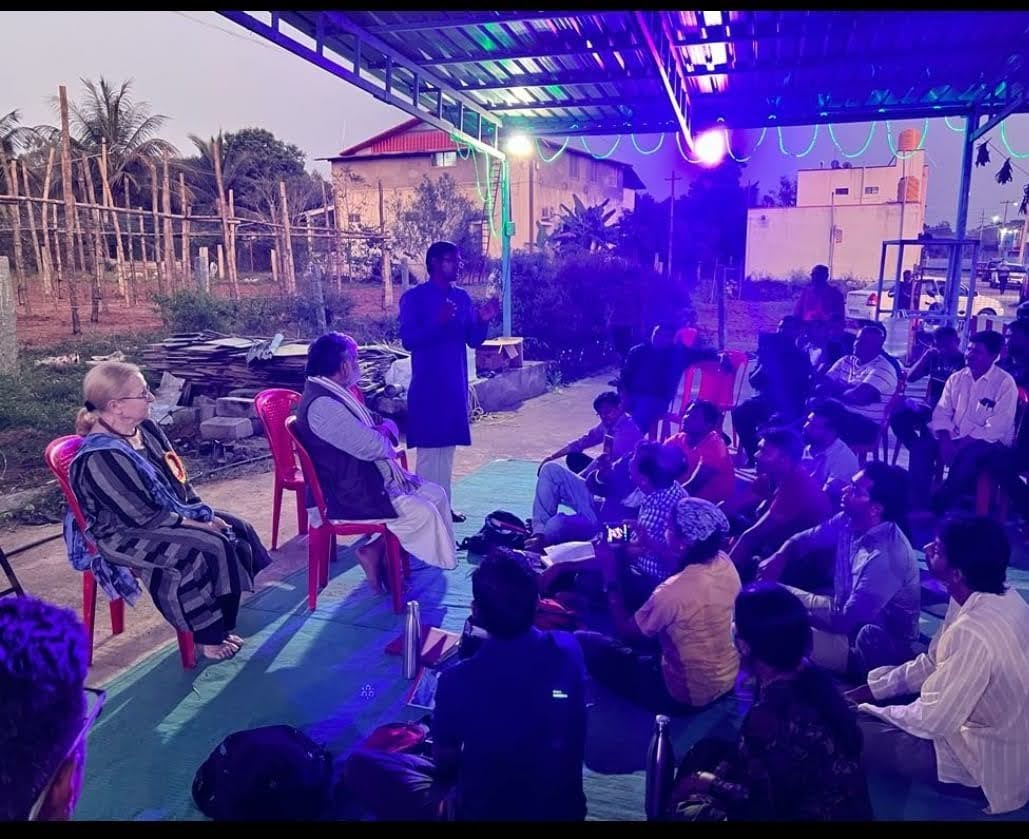 On Day – 4, We added the net across the structure and covered the top using the maize paddy to let around 50% of the Sun raises some in. After the entire setup it was feeling so comfy inside.
Post that we created farming beds, learnt about the seed management and even sowed the seeds as well. Late in the evening Akash also shared the details about the complete and balanced diet for the plants.
On Day 5, Akash shared diet plan for the Indian cows, seeds selection and storing process and how a model 4 Acre farms should look like. He then stressed on why farmers should create products from their on own produce, to get most of their efforts.
After that we had the closing ceremony and certificate distribution. Post lunch we went to a Gaushala and then left to start our own journey and share our learnings. Those 5 days went very quickly. We learnt a lot from everyone, had some great food and made some good friends as well.
I appreciate Akash's effort to share his knowledge freely to others. You can follow him on Facebook and YouTube. He organises one such workshop in his hometown, Sagar (M.P.) every month and do workshops across India. I am also native from the same region and hearing him with our local dialect was great fun. I would also like to thank all the organisers and college for all the arrangements.
I have setup a partial multi layer terrace garden last year with the help of Mr Krishna Kumar of Quantum Leap and he suggested that I should attend this workshop.
I know managing a farm would be completely different than a terrace garden but it is a start. We, as family have a close to none land holdings. For now I would like to join my farmer friends in their journey of multi-layer farming by spending sometime in the fields and then may be one fine day …… .