Introducing Kubernetes and Cloud Native Online Meetup
I always loved organizing meetups but decided to step down as organizer of the meetup I ran for close to 5 years. That decision was primarily due to time constraints and changing priorities. It was difficult to take time off during weekends and taking care of all the logistics. But I am very happy the new organizer has taken that group to the next level.
To be honest I missed all the fun of organizing meetups and wanted to do something about it without giving up my Saturdays. Going online completely seemed a good option but could not bring it into execution.
Given the current situation we are in I am thinking of giving it a try. That is why today I created a meetup group "Kubernetes & Cloud Native Online Meetup" and scheduling our session on Kustomize, which a template-free way to customize the applications on Kubernetes. It is scheduled for Monday, 23rd March at 7:30 PM IST. You can RSVP at the meetup page and we'll send you the link to join later this week.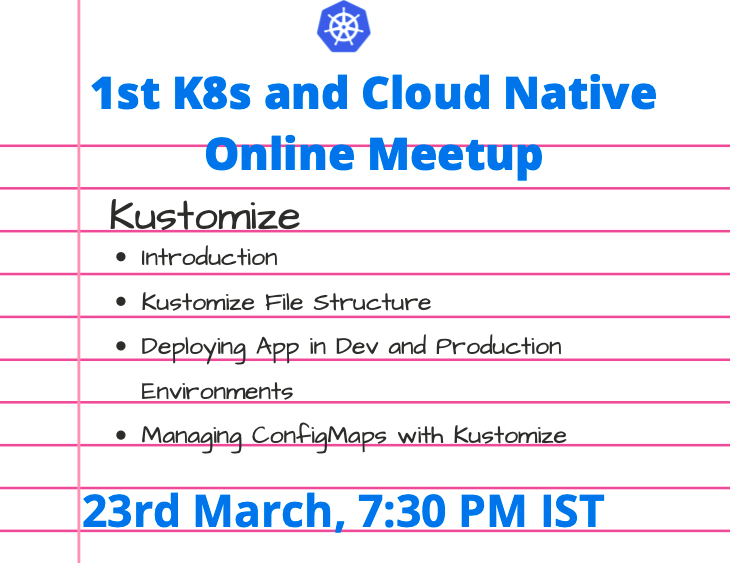 By going online we would be able to:-
save time and money for everyone
have more industry experts to share the knowledge, which is not possible otherwise
reach to the audience from other cities than just Bengaluru
I hope that with the support of everyone we can make it as successful as our physical meetups are. See you soon!!!