Akshar Bharati Community Library goes online
Today we made ABCL (Akshar Bharati Community Library) online.  One can access it  from  http://abcl.aksharbharati.org/
We now have more than 3500 books and it is operational for last six months.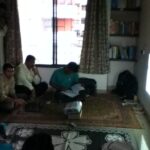 By making it online now users can:-
Search the books online
 Put a hold on book online
 Get email notification
 Suggest a book which is not there in catalog
It is made online using softare called KOHA. It is put on Amazon cloud. Its costs around Rs 3000 per month.
ABCL is a free libary for everyone though we encourage the Rs 100 donation per month for people who can afford.
Delivery model
1. A member can come to library location and get the books any no. of times.
2. Corporate model
A company can sponsor the library for its employees or support staff by donating the amount. In that case a person from the Library will visit the office and issue the new books and take the old ones.
Enabling the corporate model would take some time. So if we can around 10 members from a company then the person from ABCL can also visit.
3.  Housing socities.
Similar to the corporte model we are planning to a model at housing society. Housing society would not be able to sponsor thier members and their support staff.
So if there is any person who is willing to become the ABCL representative then we can deliver the book at the housing societies weekly.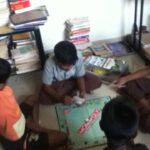 We will be adding more than 1000 in next two weeks. Apart from reading books kids from nearby the place come to read and play some books.
Some Volunteer from also come here and teach basic Computers to the Kids. Till now ABCL is doing exceptionally well  and with putting Library online we should be able to take it next level.